Weather Around the Forest
Know Before You Go
Check Current Watches, Warnings and Advisories for Georgia from the National Weather Service.
View current conditions live via webcams at Brasstown Bald on the Chattahoochee National Forest.
National Weather Service current weather, plus forecasts for fire, drought, and real-time surface water flows in Georgia.
NWS Current Conditions
Radar animation from the National Weather Service
Southern Area Coordination Center (SACC) daily weather updates
This map shows Red Flag and Fire Watch alerts by the National Weather Service. The map displays watches and warnings up to three days in the forecast period and are depicted by unique symbol.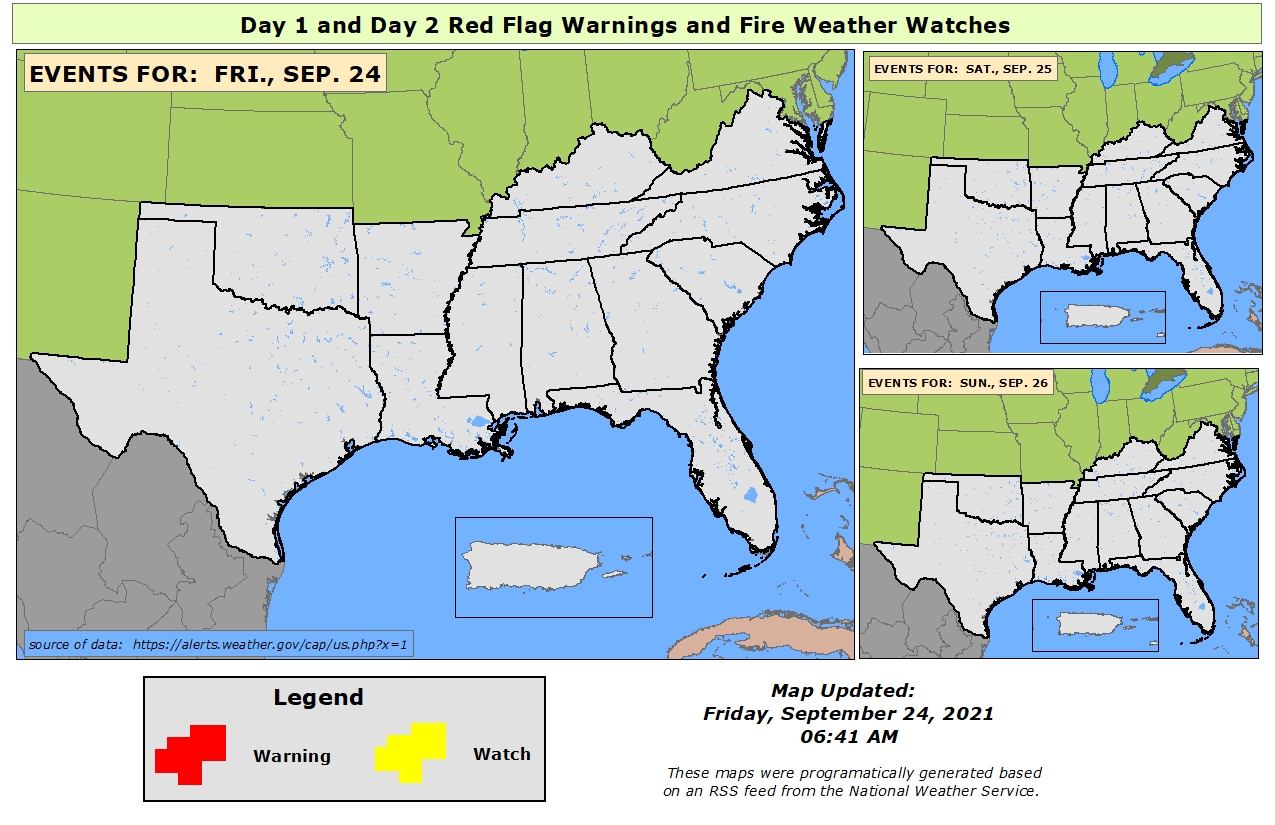 Visit the website to view RAWS current information from monitors stationed on the national forest.
Real-Time Surface-Water Data for Georgia
This allows you to see charts and tables of stream discharge (how much water is flowing), gage height, and precipitation for streams and rivers in Georgia. Provided by the U.S. Geological Survey.
Click for Live webcam video at Chattahoochee River at Helen.
Fire Potentional Outlook - Current Month
See also: PDF Link to Naitonal Fire Potential Outlook PDF Document
24HR Past Rainfall
Hourly Daily • Multi Day, Monthly & Archive